San Antonio Pools We Love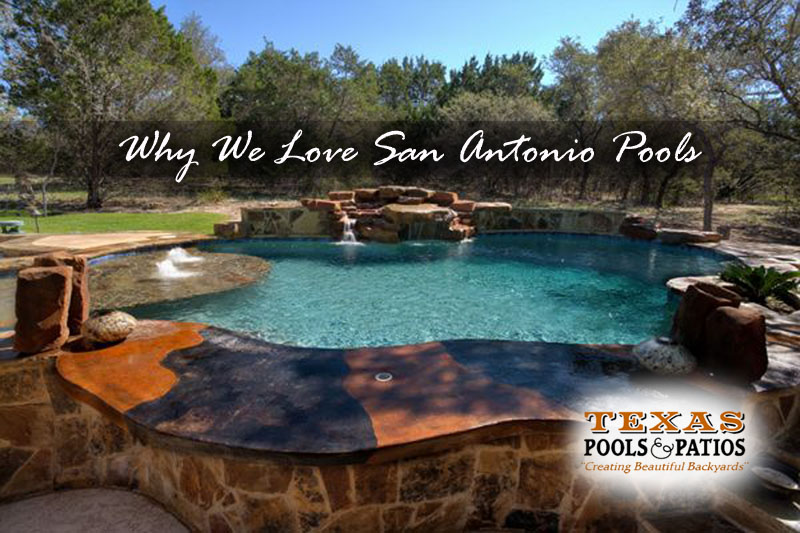 San Antonio pools are some of the most attractive and on trend pools across the nation, featuring cutting edge designs and state of the art features. We've been fortunate enough to not only see, but build, some of the best pool designs that Texas has to offer.
Built Into a Hillside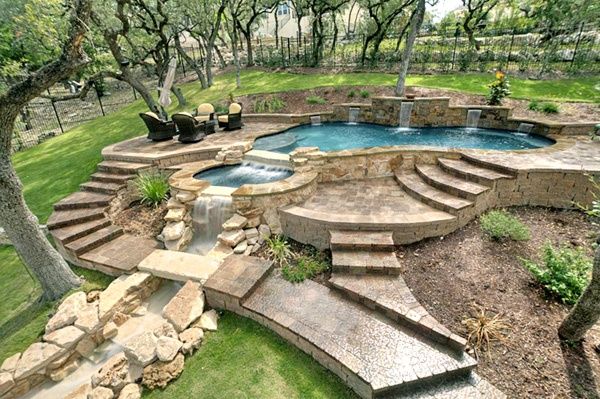 Having a backyard filled with slopes and drops used to be seen as a detriment when it came to creating the best pool designs, but today some of the most innovative pools have been created to conquer this challenge. With this design, a set of matching curved steps that start at the base of the hill continue upwards to an additional patio area where a serene lake-like freeform pool awaits. Along one side of the pool is a short wall of two feet in height featuring scuppers that tumble water into this aquatic oasis.
Genius Geometrics for Small Spaces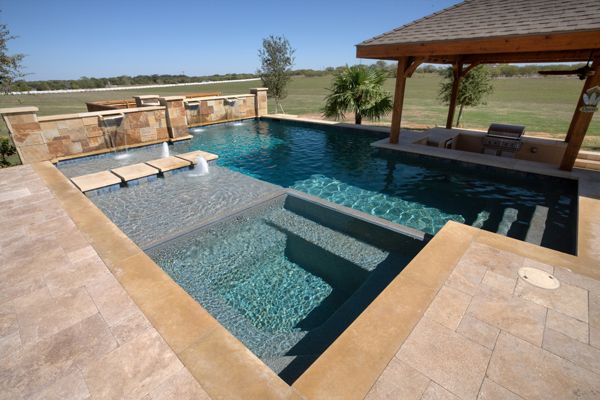 Those who are limited on outdoor square footage can take advantage of geometric shapes and designs to build the pool of their dreams. One of the best pool designs that we have been fortunate enough to create, with the help of inspiring ideas from the homeowners, is a geometric pool with an attached spa. The lighting and different levels of the spa area through use of a baja ledge creates the effect of the pool having three separate sections, with the "main" pool area being separated by "floating pavers". The added infinity edge allow loungers to gaze out at the beautiful Texas landscape around them.
Raised Pools for Better Vantage Points
The San Antonio pools of today are no longer content being built into the ground. Rather, a growing number of these pools almost resemble an above ground pool, with one or two sides serving as a ledge where individuals can pull up a seat and socialize with swimmers and bathers.