Quality Pool Construction – What Sets Texas Pools and Patios Apart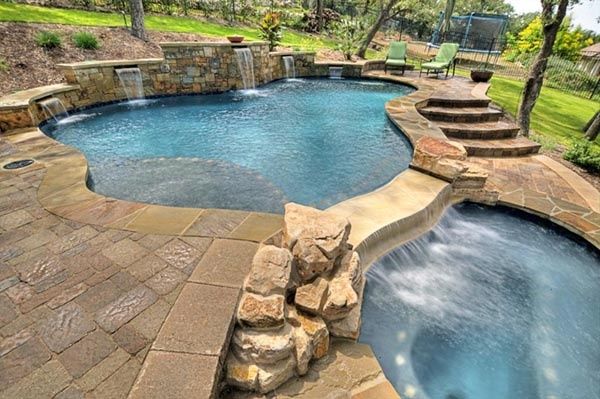 When it comes to making your backyard dreams come true, picking the perfect pool contractor is critical! While some research is standard (Are they licensed? What do their customers have to say about them? What do their designs look like?), it's also just as important (if not more so) to look for those thing things that are unique.
There are a few key factors that set Texas Pools & Patios apart:
Fast Track Builder
Texas Pools and Patios is able to expedite the permit process due to their recognition by the City of Austin as a Fast Track Builder. To qualify, Texas Pools and Patios participated in the city run program which educates and certifies pool builders in the proper way to submit permitting applications. This means a shorter timeline from start of construction to splish-splashing fun.
True Gunite Builder
True Gunite is a mixture of sand and cement forced dry though a hose under extremely high pressure. While water is necessary, True Gunite uses far less than other concretes such as Shotcrete or Wetcrete. Because of this, it's much stronger, more flexible, has significantly less shrinkage, offers greater resistance to chemicals, and is exceptionally watertight. We take your investment seriously and as such, will only build with the best materials. Through superior construction, you're pool will be a place of play and relaxation for many years to come.
Award Winning Builder
We're very proud of our awards, not only because it's a sincere honor to be recognized by your industry, but also for the extra level of assurance that it provides you, the customer, when choosing a pool contractor. It's through years of experience, superior quality materials and true craftsmanship based on the wants and desires of our customers that we've received these recognitions.
When it comes to superior customer service, customized design and excellent craftsmanship, Texas Pools and Patios is your source for an award winning, quality pool construction experience.
Please visit our gallery today for more details on the processes, products and people that make Texas Pools and Patios your trusted Austin / San Antonio pool builder.