Pool Water Features: The Sound of Relaxation in Your Austin Backyard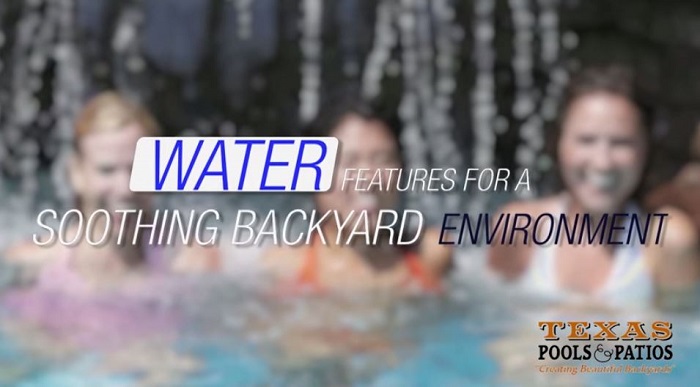 Add a little life to your swimming pool with beautiful and elegant pool water features. Studies show that most of us find the sound of moving water to be soothing, allowing the body to relax and the mind to de-stress. So why not make relaxation and stress relief as close as your own backyard? Now is the perfect time to install one of these cool pool water features in your Austin-area pool!
1. Rock Waterfalls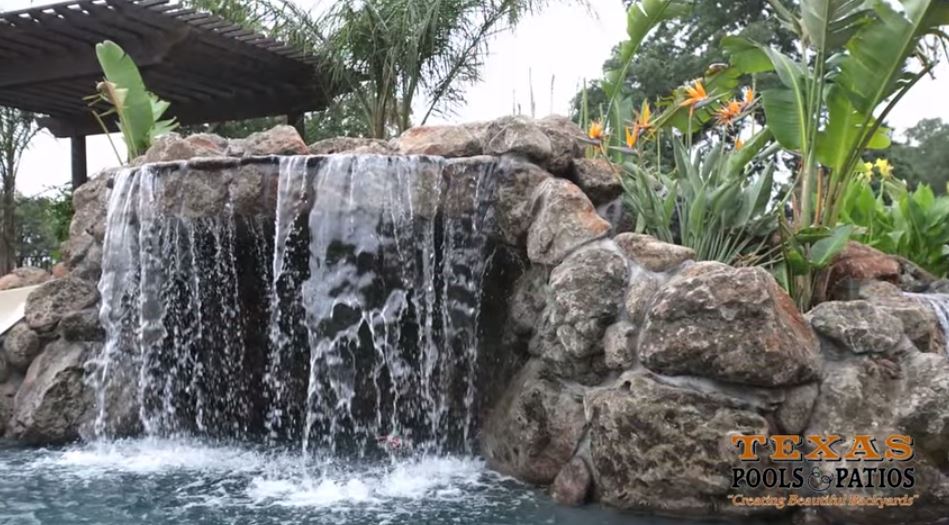 Waterfalls, which can be made of a variety of rock materials, are a very popular choice. There is nothing that looks more stunning or more spectacular than a lush, well-placed waterfall, and the graceful chuckle of water over stone is second to none. Introducing a bit of a natural element to your pool, waterfalls can even be back-lit to add extra ambiance. The possibilities are endless!
2. Fountains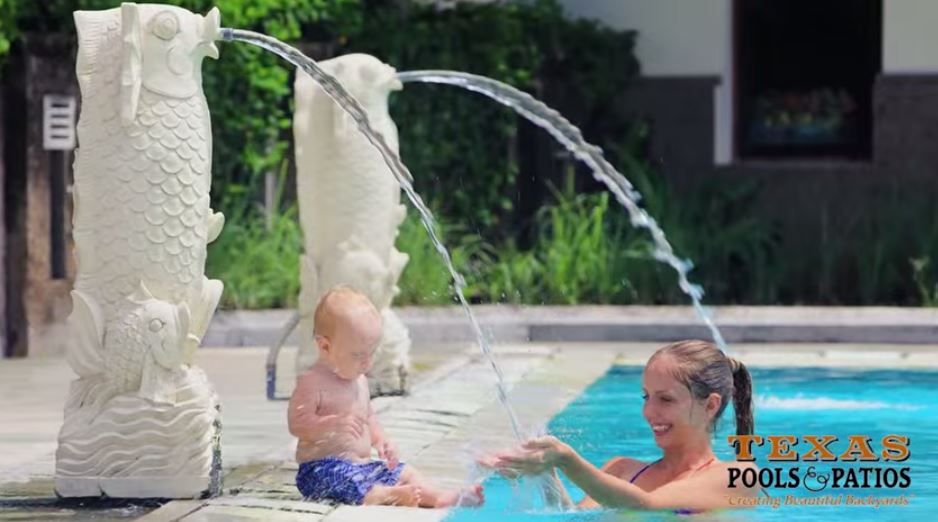 Fountains are always a lovely addition to any backyard living space. They never fail to add a touch of sophistication and calm to your pool. In most pool designs, fountains are located either directly in the pool or on the edge of the pool deck.
3. Deck Jets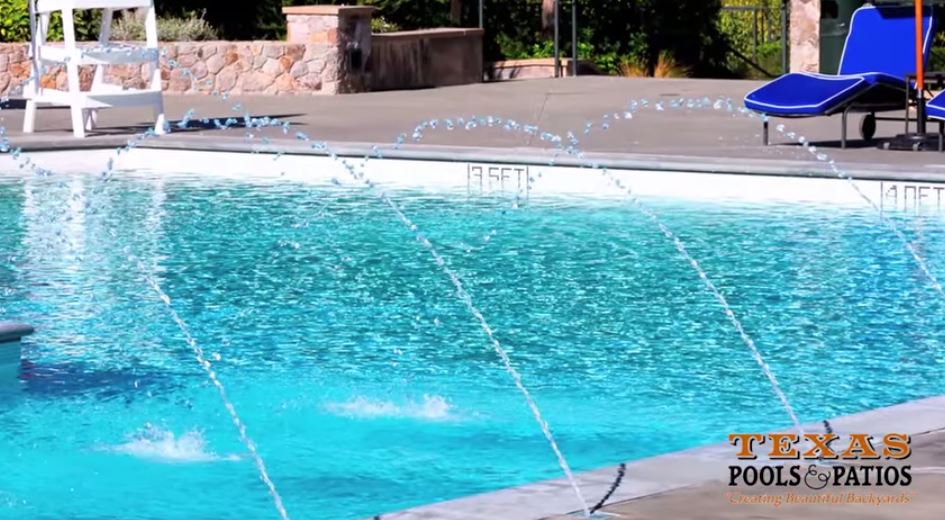 If you love fountains but want a simpler, unique water feature, then maybe deck jets would appeal to you. Deck jets are essentially fountains strategically placed within the pool deck that shoot arcs of water directly into the pool.
4. Custom Cascades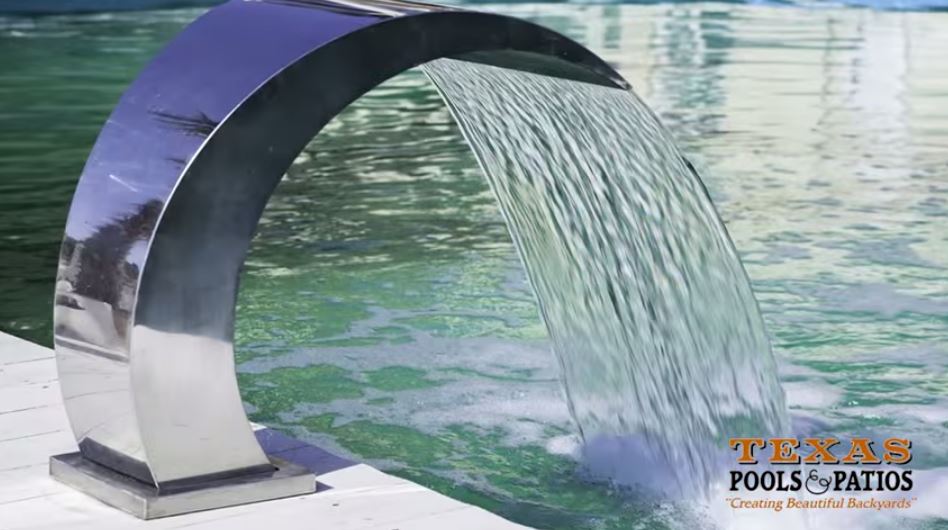 Perhaps you would enjoy the look and feel of a sleek sheet of water cascading into the pool. Available in endlessly customizable configurations issuing directly from pool walls themselves or from decorative structures, cascades are available as either solid sheets or sheets of individualized droplets. This popular option is well-loved for its variety of musical water sounds. 
See examples of all of these lovely pool water features in our video here. To learn about even more great water features, contact your Austin backyard living experts at Texas Pools and Patios today!