Perfect Holiday Gift Ideas for the Backyard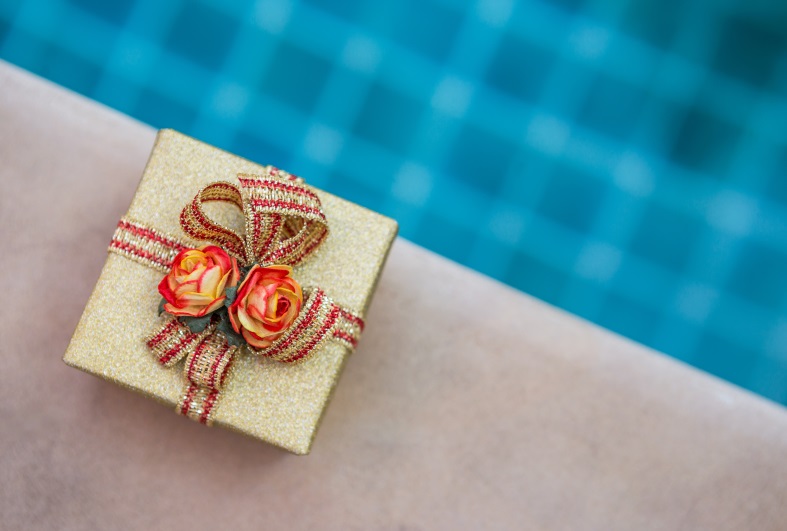 With only 13 days left until Christmas, it's time to start wrapping up your shopping list for your friends and family. We know that Christmas shopping is not always the easiest, as there are always a few people that are impossible to shop for. This holiday season, mix it up a little bit with the something out of the box – backyard living accessories. Here are Texas Pools & Patios 9 amazing gift ideas that will leave the recipient with memories that will last a lifetime.
Just because cooler weather is here doesn't mean you have to live inside. With a fire pit, you can roast marshmallows and tell ghost stories in your own backyard. Curl up with your favorite book and let the glow from a new fireplace keep you warm while you're waiting for pool season to begin again.
Cook up delicious food while enjoying the great outdoors with a new BBQ grill. At Texas Pools & Patios, we can install any BBQ grill in your backyard. So, whether you're cooking for two or 30, a new grill can help you wow your friends, family, and visitors with your culinary skills.
Take the BBQ grill one step further by creating an entire outdoor kitchen! Create an entirely new experience by cooking and eating outside! These customizable kitchens come with a grill, refrigerator, and seating for your guests. We can help you design the perfect outdoor kitchen that will complement your backyard.
If you've got the BBQ grill, but don't like having to clean it up, then this gift is perfect for you. Think of a Roomba, but it's specifically for your grill. Gone are the days where you have to spend 30 minutes cleaning the grill before you even get to cook. Just set the grill-cleaning robot in your grill, close the lid, and voila – you'll have a sparkling clean grill in no time!
Like to have a lot of guests over but don't want to deal with having to refill the cooler every 30 minutes? Then you need a wicker cooler that stays outside! This wicker cooler can hold up to 72 cans and comes with plenty of space for storing cups or anything else.
Relive the days of summer with each bite with this beer infused BBQ sauce. Each flavor is made with craft brewed beer so you'll be able to have a hoppy kick to your food. There are three flavors of this sauce – Thai Style Sriracha, Honey Mustard, and Sweet & Smokey – and all three are sure to make your next party hoptacular!
Speaking of beer… the ultimate gift for the beer lover in your family is a built-in kegerator. Turn your backyard patio into a pub that always serves up ice-cold beer! At Texas Pools & Patios, we can install any outdoor kegerator!
Okay, so this one is kind of obvious, but a great way to transform your backyard is to add a pool. At Texas Pools & Patios, we've been building custom pools since 1973. We can help you give a gift that will last a lifetime and leave your loved one speechless!
If you know someone who loves art, why not get them a piece of art that can be outside all of the time? A piece of art that can showcase who they are and that can be displayed in the backyard? Outdoor metal art is beautiful and durable enough to deal with changing weather.
ABOUT THE COMPANY
Texas Pools & Patios is an
award-winning Austin and San Antonio pool builder
serving Austin, San Antonio, Central Texas and the surrounding areas. We specialize in
custom designed in ground pools
,
pool renovation
,
outdoor living construction
, pool repair, maintenance and service.
As a family-owned and operated business, we pride ourselves on our
quality construction
, cutting-edge designs,
industry certifications
and awards, and building lasting customer relationships.
To learn more about our pool design and construction projects,
visit our website
subscribe to our blog
,
like us on Facebook
,
view our latest projects on Houzz
or
visit our YouTube channel
.