Benefits of Integrating Sustainability Into Natural Pool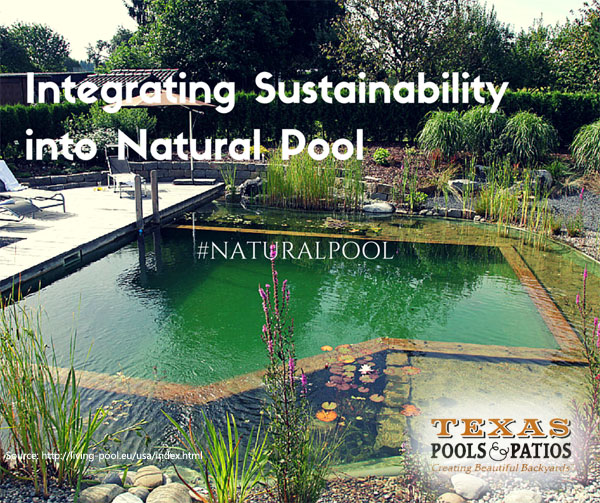 Do you think that having a swimming pool can be pricey or a hassle? Many people think so. However, the on-going campaigns for environmental awareness make sustainable swimming pools possible. The natural pool is a great option for pool sustainability.
Natural pools do not use chemicals like chlorine. This type of swimming pool has a built-in biological filtering system where aquatic plants and other elements are used to copy nature's natural habitat.
Integrating sustainability into a natural pool gives you the following benefits:
1. Water conservation
Minimizing water waste is one of the most critical areas of sustainability. There are different ways to conserve water in a swimming pool. Pool covers minimize water loss via evaporation.
Additionally, water waste is reduced because natural swimming pools are not drained and refilled. This means that whenever you clean your pool, you don't have to "backwash" or send water to sewer like a traditional swimming pool. Hence, there's no need for chemicals like chlorine.
2. Elimination of chemical waste
Because natural swimming pools use biological filters, which maintains the "living" state of water through the use of aquatic plants and other elements that produces oxygen in the water, chlorine and other chemicals are no longer needed.
3. Energy conservation
Natural swimming pools require low maintenance. This means that you don't have to clean your pool as often as that of an ordinary swimming pool. You can also add to your energy conservation by using energy efficient technologies such as LED lighting and pump motors.
4. Health safety
Eliminating chlorine and other chemicals in the water make swimming pools a healthier place. Chemicals cause burning eyes and other health hazards.
5. Therapeutic
With the natural environment preserved in the swimming pool, you can expect some therapeutic benefits in it. Seeing more greens in your surrounding or hearing the natural flow of water can beat stress and relieve you from the hustle and bustle of daily life. You can rejuvenate your energy by simply taking a dive.
A healthy ecosystem does not just provide these benefits to human but also to the entire environment. The more energy conservation the better!
For more advice tips on eco-friendly, natural swimming pools, visit our Facebook page today!