Enjoy Your Backyard With These Outdoor Living Ideas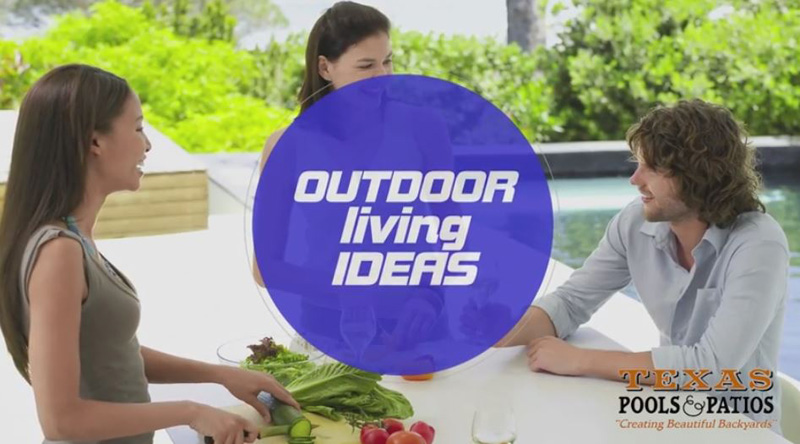 Summer is perfect for spending time outdoors with family and friends – especially in your own backyard! Allow us to offer a few outdoor living ideas to help you get more enjoyment from your Austin or San Antonio backyard escape. You can also watch our video 
here
.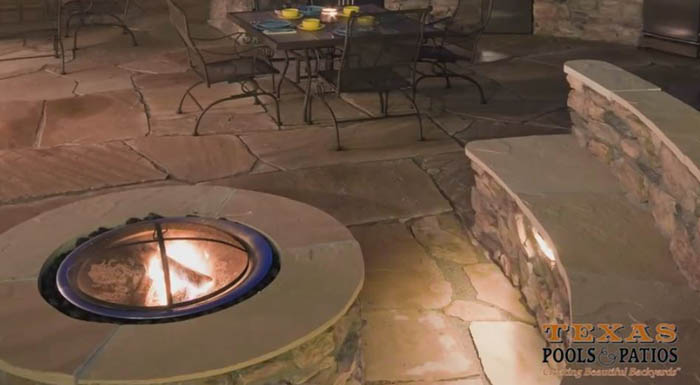 A fireplace or fire-pit can make a beautiful backdrop to entertaining. Children love making s'mores, and everyone enjoys cozying up to a fire when temperatures cool down. They come in a wide variety of sizes, shapes, colors and designs so you can easily pick the right style for your particular backyard set-up.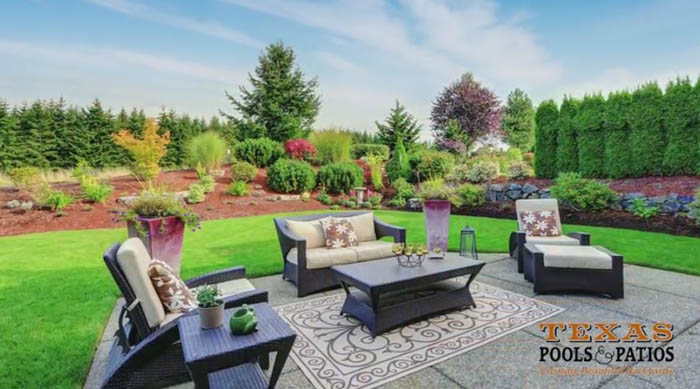 If you're looking for a simple way to spice up your backyard area, pots with vibrant colors can add a dramatic effect. Another easy way to make a big difference is to add a large, colorful outdoor rug. Compliment the rug with fun, bright pillows to round out the look. For evening, don't forget the lighting. There are multiple possibilities from decorative string lights to tiki torches and solar powered pathway lights. Many come in fun shapes and color options.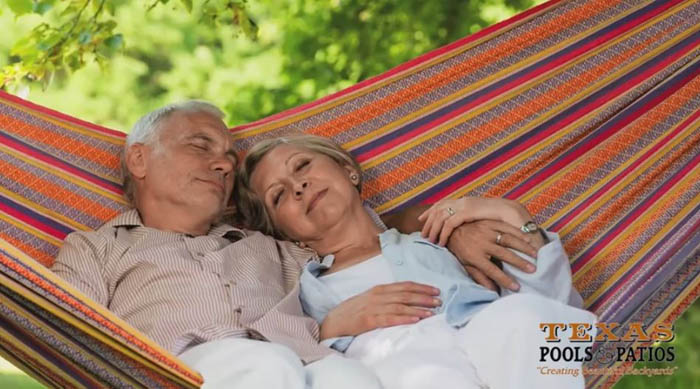 A hammock in your backyard is a fun element that will guarantee hours of relaxation. Unless you're a kid, then it's probably more like your own personal wonder swing! There are several different styles of hammocks, so choose the one that best fits your personal preference and backyard style. Then lay back, let yourself unwind and enjoy.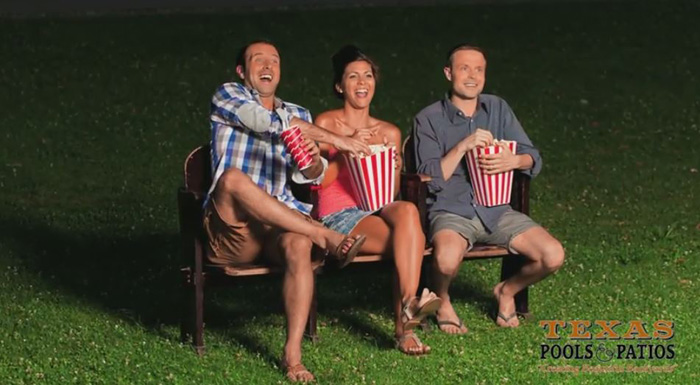 Outdoor movie nights are a great family fun activity in the summer. Grab your loved ones and some popcorn and enjoy a night out under the stars in your own backyard theater. You can purchase actual movie screens to project on but if that's not in the budget, a white sheet or canvas drop cloth clipped on the fence works as well. Break out some blankets and pillows and make yourself nice and comfortable for the evening's entertainment. Make the most of the environment that is right outside your back door. A few additions and decorative touches can transform your backyard into the outdoor living space you look forward to spending your summer in. For more backyard living ideas, visit our 
website
 or give us a call! Austin location 512-402-1175. San Antonio 210-524-0177.