How to Use Your Pool in the Fall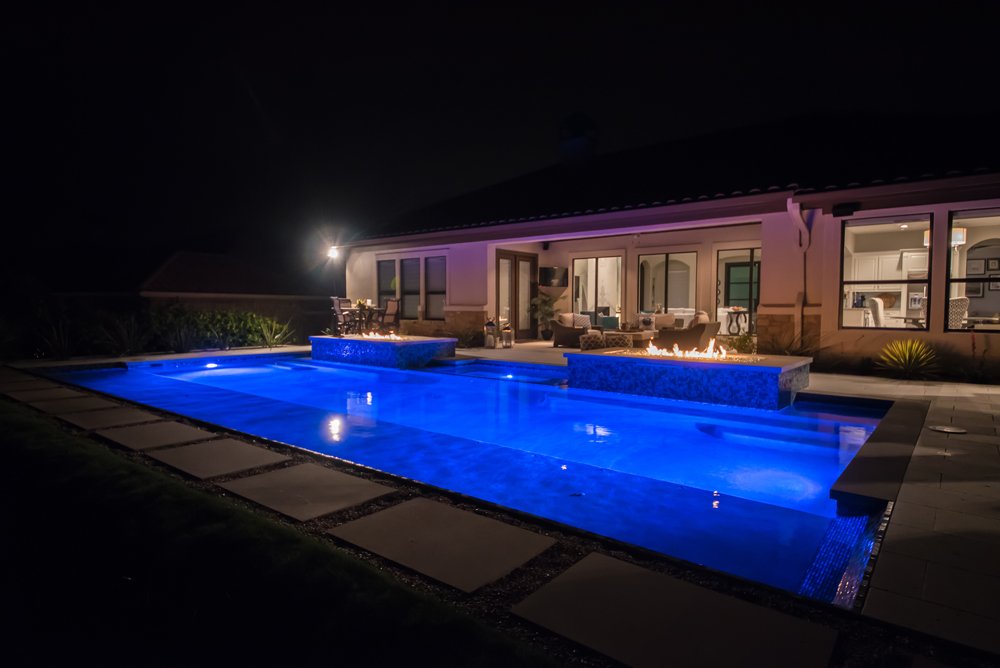 The temperature outside may begin to drop as fall approaches, but that doesn't necessarily mean that you have to shut down your pool for the year. You can continue to use your pool year 'round for a number of different activities.
Get Active
Why not
extend the life of your pool
and go for a swim this fall? A pool heater is a great option for those chillier October days, and allows you to continue to use your pool in the fall while the temperatures dips. Not a fan of swimming? Then those looking to get a bit of exercise can easily do their very own "aqua-size" or aquatic exercises in the privacy of their backyard. You can use a number of things that you most likely already have on hand to enhance your water workout (such as a pool noodle or a milk carton filled with water), or you can purchase floating dumbbells and other pieces to add resistance and increase your strength.
Get Decorative
Swimming doesn't have to be the only purpose for your backyard pool. It can also be used to enhance the appearance of your backyard any time throughout the year. One of the simplest and easiest way to do this is with colored LED lights. If you plan on having guests over for a backyard barbeque, this will be sure to please. Another great idea to help make your pool the focal point of your backyard is to float flowers in the water. Wider-based flowers tend to work best (such as orchids and gerbera daisies), though you can also purchase silk flowers (these tend to stay afloat better than real flowers). Lastly, visit your local pool store and see if they have any portable pool fountains that you can use to
spruce up your yard
. If you're purchasing it close to the end of summer or in the fall, you may be in for some great discounts.
ABOUT THE COMPANY
Texas Pools & Patios is an
award-winning Austin and San Antonio pool builder
serving Austin, San Antonio, Central Texas and the surrounding areas. We specialize in
custom designed in ground pools
,
pool renovation
,
outdoor living construction
, pool repair, maintenance and service.
As a family-owned and operated business, we pride ourselves on our

quality construction

, cutting-edge designs,industry certifications and awards, and building lasting customer relationships.
To learn more about our pool design and construction projects,
visit our website
subscribe to our blog
,
like us on Facebook
,
view our latest projects on Houzz
or
visit our YouTube channel
.