Decorating Your Pool Deck with for Holiday Festivities
Christmas is just around the corner and pool owners from across the country will soon be looking for ways to spread some holiday cheer around their backyard living spaces. From garlands and lawn ornaments to lights and festive displays, below are our favorite ways for homeowners to "deck out" their pool decks and patios this holiday season:
A Different Take on Classic Decoration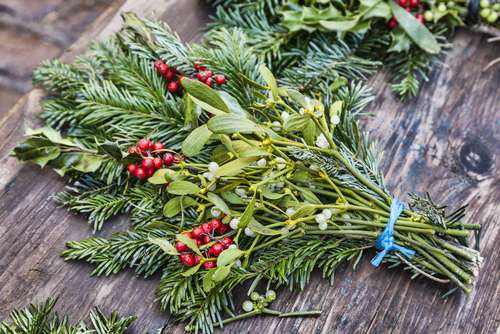 Nothing says Christmas time like richly colored evergreen garlands, but the holiday season is about cheer and excitement so you don't have to stick to the classic holiday colors when decorating those garlands if you don't want to. Add color of any kind! Pick a theme whether its a winter candy land, a rustic christmas, or a new take on classic Christmas and run with it when decorating your garlands. For winter candy land garlands think glitter and bright colors. A rustic Christmas looks like the north pole met central Texas, visit your favorite hill country antique store to find fun trinkets for your outdoor garlands or add burlap bows. Staying classic is always appeasing to the eye but give it a twist. Instead of using reds and greens use cream colors and reds to adorn your garlands. Garlands can be as dressed up as you like or you can just use the garlands.
TIP: Why not use what you have right in your backyard? If you have cedar trees use some smaller branches to make wreathes.
Outdoor Christmas Trees and Ornaments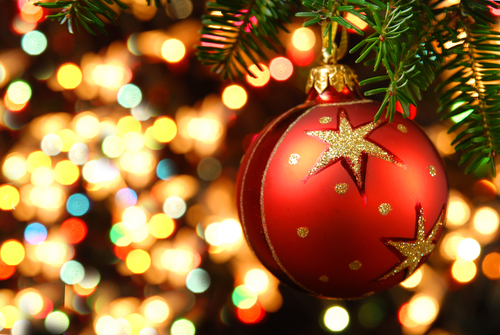 Who says that Christmas trees are just for indoors and can only be pine? Turn your plants, trees and shrubs into Christmas trees regardless of their type. It's easy just get some cheap ornaments and garlands and start hanging them in your plants. The best part about decorating your outdoor plants and patio is it's a second living room. If you like having a continuing theme throughout your entire home you can continue it into your backyard OR if you prefer to let your Christmas spirit creativity fly you can use a whole different theme outside.
TIP: Why not get whimsical outside? Go for over sized ornaments or have a good time with your family and look up ways to make environmentally friendly outdoor ornaments!
Lighted Holiday Displays and Pool Decorations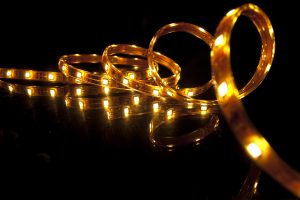 Let's face it, if you're in Austin or San Antonio this time of year it is COLD for us! No one will be going into the pool unless your family likes to plan a holiday polar bear plunge. Since the pool isn't in use, why not give it some holiday loving. Get garland with ornaments or holly in it and line the edge of the pool. Make sure you secure the garland to the deck so that those norther winds won't blow it into the pool and become a Christmas disaster. The front of the house shouldn't be the only part of your home's exterior that gets decorative lights. Go ahead and light up your backyard. If you already plan to put ornaments on your trees why not wrap them in lights like you would an indoor Christmas tree.