Choosing the Right Pool Shape for your Texas Backyard Retreat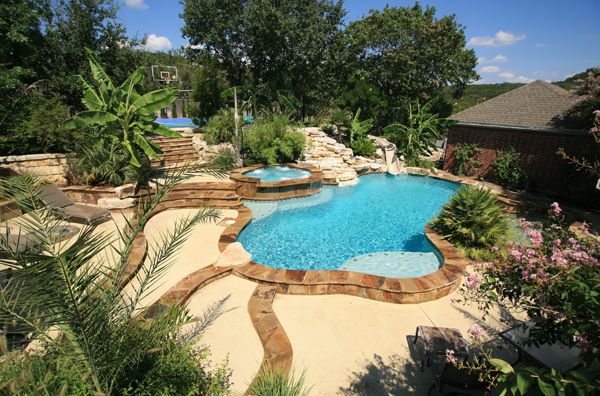 If you have considered having a swimming pool installed in your backyard living environment, you might have questions. Some of the most common questions that people have are in regard to the actual pool shape. The reality is that swimming pool shapes are as diverse as the people that love them.
The Rectangle
The most common pool shape is the basic rectangle. This shape is often referred to as geometric, and is associated with either formal/traditional or contemporary styles. Interesting variations on the rectangle are often referred to as Roman or Grecian pool designs. These consist of rounded arches on the short sides of the rectangle, snipped corners or inward rounded corners.
Custom Shapes
Did you know that you could have a circular or even diamond shaped pool? Many homeowners opt for a kidney or freeform pool shape that has no sharp corners. Perhaps you are not interested in having a basic design. If this is you, we are proud to offer custom-designed pools as well.
So, how do you choose the right pool shape? Much of this discussion is going to be dependent on the preference of the homeowner. However, there are other issues that must be looked at as well. For example, you might have a small or oddly shaped yard. In this case, a custom designed pool shape may be best for you. We can design a custom swimming pool to fit your lifestyle and your needs.
Give us a call and speak to one of our design experts to get started on your dream backyard today!