How to Choose the Best Pool Design for Your New Pool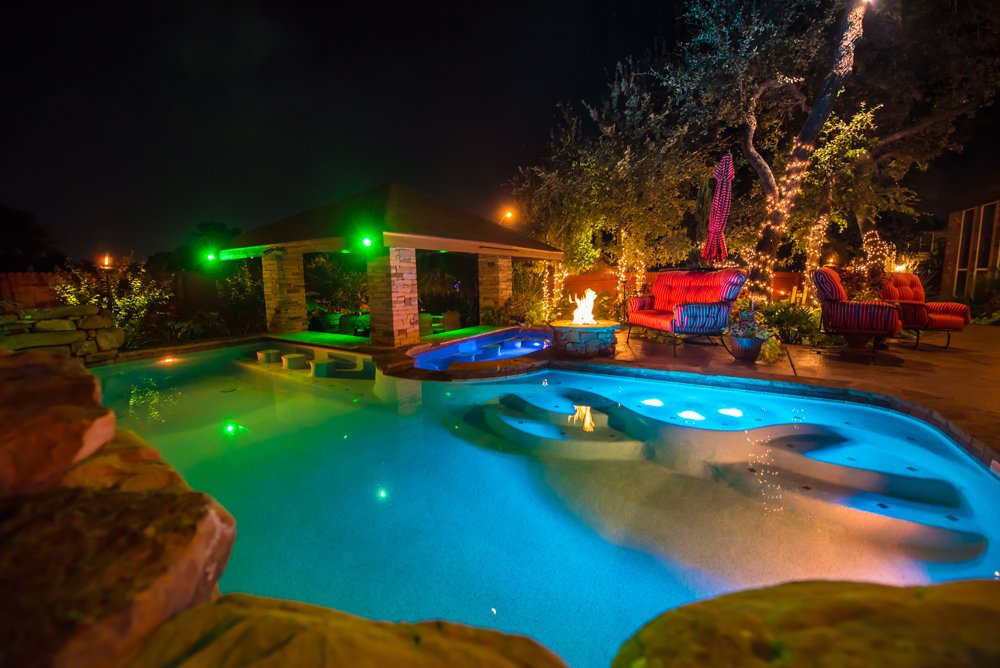 Pool design shapes can speak volumes about an individual and their outdoor living space. A lagoon shape reveals an individual's desire to relax and take it easy while a more structured shape is contemporary and commands order. We wanted to share some of our favorite pool design shapes San Antonio to help you generate ideas when designing your own private oasis.
Freeform Pools
Best For: Lagoon Lovers
Always a favorite, the freeform pool gives homeowners free reign when selecting the shape and size of their pool. Though typically smooth edged and rounded, freeform pools can incorporate more rigid edges and corners to match today's demand for more modern streamlined designs.
Geometric Pools
Best For: Creative Modernists
So you aren't a huge fan of the traditional lap pool but crave more structure than what a freeform pool has to offer. You're a perfect candidate for a geometric pool! The overall design of these pools is decided by the desire of the homeowner, but they appear more structured and more modern given their clean lines and hard edges.
Grecian Pools
Best For: Contemporary Traditionalists
The Grecian pool, with it's rectangular shape and two rounded ends, is ideal for the avid swimmer and the entertainer. The two rounded sides smooth the harsh lines of an otherwise traditional lap pool shape, while the overall rectangular shape accommodates a swimmers desire to get out here and pound out a few laps each day after a long day at the office.
Rectangular Pools
Best For: Athletic Entertainers
With a growing awareness for health and fitness and with clean, sharp lines being a trend, more and more pool loves are opting for traditional rectangular pools over kidney-shaped and freeform pools. Traditional rectangular lap pools are of one depth, though the depth of modern rectangular pools can vary anywhere from one foot to over 8 feet in depth.
Regardless of what shape or size pool design you choose, Texas Pools & Patios can help you decide and build the pool you have always wanted.
ABOUT THE COMPANY
Texas Pools & Patios is an
award-winning Austin and San Antonio pool builder
serving Austin, San Antonio, Central Texas and the surrounding areas. We specialize in
custom designed in ground pools
,
pool renovation
,
outdoor living construction
, pool repair, maintenance and service.
As a family-owned and operated business, we pride ourselves on our
quality construction
, cutting-edge designs,
industry certifications
and awards, and building lasting customer relationships.
To learn more about our pool design and construction projects,
visit our website
subscribe to our blog
,
like us on Facebook
,
view our latest projects on Houzz
or
visit our YouTube channel
.