Build Washboard Abs Like a Pro with these 3 Austin Pool Exercises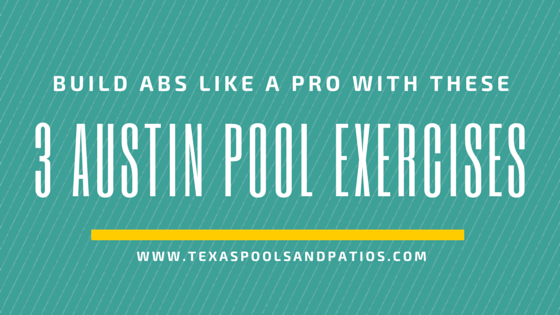 Have you ever wanted to build and define your abs? If you think you cannot endure high-impact exercises, pool exercises are always good alternative. High impact exercises may strain your neck and back. Done the right way, pool exercises can tone your muscles while decreasing the pressure on your lower extremities.
If you own a swimming pool, you can stay fit and healthy and maximize your pool's function. Take advantage of these great water exercises and tone your abs like a pro.
Leg Exercises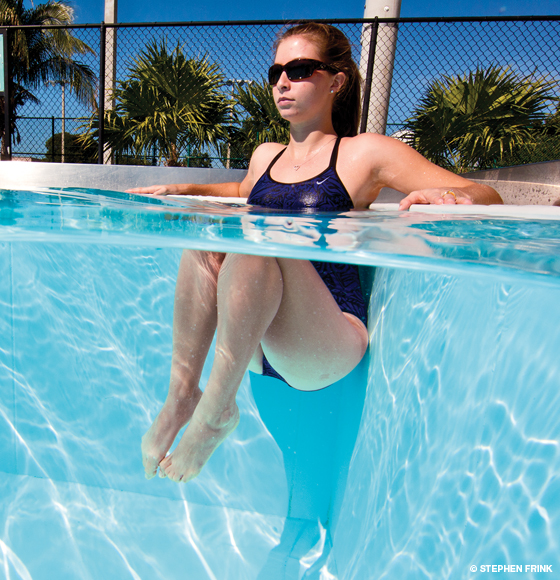 Source: alertdiver.com
Whether you are in or out of the water, leg exercises are the most common and basic exercise to tone abdominal muscles. However, using a pull-up bar or ground crunches can put a strain in your neck and back. By doing the same exercise but in the water, there will be less strain and impact. You can, instead, use your pool ladder.
Exercise: Grab the ladder while facing away from it. Start raising your legs simultaneously and position them vertically towards your body. Do this in repetitions. For strength training and increasing resistance, you can perform the exercise with faster movements.
K-Tread
Water treading is a basic movement in the pool especially for beginners. This allows you to move your legs and arms without having to fully submerge into the water. K-tread exercises can develop and build your abdominal muscles and tone them the right way.
Exercise: Leave your head above the pool water surface. While in this position, move your hands and tread the water in a circular motion. Then, raise one of your legs keeping it horizontal. Continue to move your arms while keeping a 90 degree position.
Trunk Rotation
Trunk rotation exercises are important in toning abdominal muscles and core strengthening. The American Council on Exercise has specifically recommended this exercise to improve lower extremities. Trunk rotation involves the rotary movement of the spine. During trunk rotation, the muscles involved are part of the "core structure of the body". These muscles involve those in the abdomen, pelvic floor, back and hips.
Exercise: To lessen the impact, trunk rotation can be done in the pool with the help of a kickboard. Similar to the standard trunk rotation movement, rotate your body using the kickboard for resistance.
Try these great pool exercises and you will be amazed with how your abs will develop into a beautiful sculpture.
For more pool exercises and health tips, you can subscribe to our blog!