Best San Antonio & Austin Pool Design Options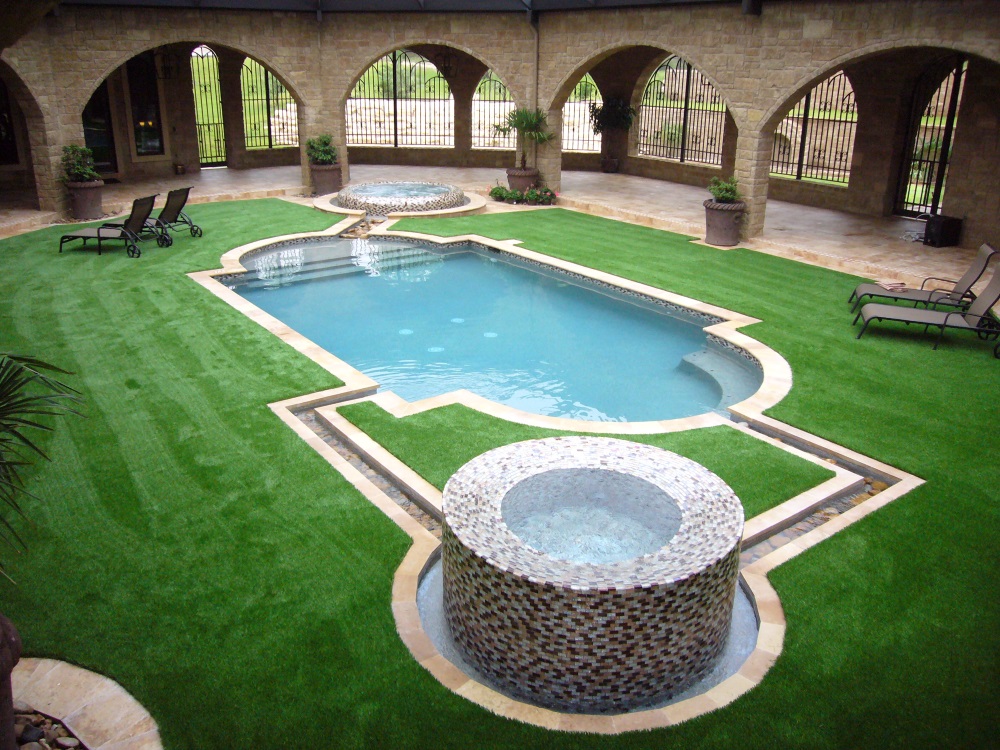 These promising pool designs and features have long been a hit and will continue to attract more and more pool buyers because of the countless design possibilities they can provide. Texas Pools & Patios, your Texas pool builder, describes some of the best pool design options in San Antonio, Austin, & Central Texas.
Natural or Freeform Pool Design
Natural pool designs, also known as freedom pools, have a natural flow. These pools look natural and free-flowing. A lot of people like this type of pool design due to its natural, softer look. You can play around with the shape and design, and customization options are limitless! There are a lot of custom features that can be added too to make it perfect for any retreat. Waterfalls, grottos, pool slides and deck jets are among the most common custom features added to natural pools. They add beauty and fun to natural pools and can be customized based on each family's preference. Attaching a hot tub is also a wonderful idea, making pool time more enjoyable and relaxing. A beach entry custom pool feature is a perfect fit for natural pool design. It feels like you are really swimming at the beach!
Contemporary or Geometric Pool Design
Contrary to natural pool designs, geometric pool designs offer straight and clean lines. Also known as classic pool design, this is the most common pool type of all time. Most geometric pool designs are classy and elegant with sophisticated elements and unique accents. Sheer descents and scuppers are one of the custom designs pool added into geometric pools. A sheer descent or scupper is a linear water feature that drops a clean sheet of water providing a visually attractive element. The soothing sound of water also makes the swimming experience wonderfully relaxing. Tanning ledges or baja benches are commonly added to classic pools. Usually situated at the entrance of the pool, this ledge is a perfect location of a lounge chair suitable for sunbathing.
If you are considering adding a pool these designs will help get the planning started! Take a look at our
pool design gallery
for more tips and ideas.
ABOUT THE COMPANY
Texas Pools & Patios is an
award-winning Austin and San Antonio pool builder
serving Austin, San Antonio, Central Texas and the surrounding areas. We specialize in
custom designed in ground pools
,
pool renovation
,
outdoor living construction
, pool repair, maintenance and service.
As a family-owned and operated business, we pride ourselves on our
quality construction
, cutting-edge designs,
industry certifications
and awards, and building lasting customer relationships.
To learn more about our pool design and construction projects,
visit our website
subscribe to our blog
,
like us on Facebook
,
view our latest projects on Houzz
or
visit our YouTube channel
.