Austin Pool Opening Checklist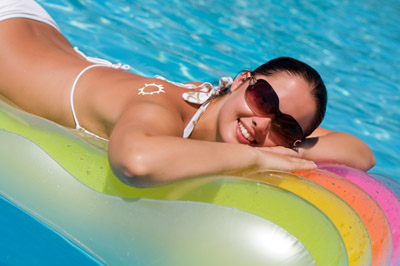 If you've been diligent in maintaining your pool over the cooler months, then opening your pool for the summer should be a breeze. But if you've let your pool go a bit over the
past few months, then each of the tasks may take a bit longer, but will be well worth your efforts. Our pool opening checklist will get you started and well on your way, starting
with:
Check your Chemicals
Your pool chemicals and supplies have an expiration date, so it's important to remove and get rid of those which have expired and purchase new ones to make sure that you
have the best quality material on hand to maintain your pool this season.
Get Rid Of Debris
Any debris that may be around your hose, pump, cover or deck should be swept or hosed away. If you winterized your pool, remove the cover and all of the plugs for the
openings.
Uncover your Pool
Remove the cover from your pool. Regardless of the quality that your water may be, take the time to concentrate on the cover and clean it appropriately. Allow it to fully dry
so that mildew doesn't grow on it prior to folding it up and storing it away.
Check your Pool Chemistry
Even if your waters look clear, you should still check the water chemistry to ensure that the chemicals are in balance.
Reinstall and Reassemble
Whether you're opening a saltwater pool or a chlorine-based pool, you will need to reinstall or reassemble items such as:
The pump
The filter
Underwater lights
Additional items may also need to be reinstalled, such as any ladders, the diving board, or any other deck fittings.
Remove Plugs
If you winterized your pool, be sure to remove any plugs and replace the return outlet fittings.
Check your Water Levels
Unless you've been regularly checking your water levels throughout the cooler months, then you need to check your water levels and bring your water up to where it should be
prior to opening a pool for summer.
Texas Pools and Patios