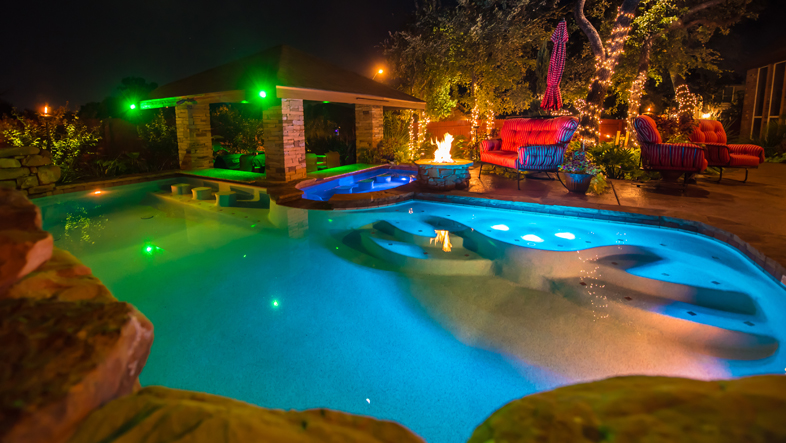 For Your Austin, San Antonio & Central Texas Pool
---
Congratulations on your decision to incorporate a backyard swimming pool. For most people, purchasing a pool is the second-largest investment you will ever make, and it's certainly not a decision to take lightly. Texas Pools & Patios is dedicated to helping you make the right decision when it comes to a reliable pool builder you can trust to not only deliver a quality product, but one that will also withstand the test of time.
Reasons to Choose Texas Pools & Patios for Your Construction Project
---
We are a local family that has been building pools, homes, patios and decks since 1973. Our long-standing reputation is founded upon building the highest quality and most unique features of any Central Texas pool builder, and we're confident we are the right choice for you. Texas Pools & Patios is proud to build our state-of-the-art smart pool, which combines quality construction, innovative design and energy-efficient technology. Our smart pools will not only operate more efficiently and effectively, their automated equipment allows you the latitude to control it whenever and wherever you are. We're in the business of making pool ownership easy and enjoyable, and we know our smart pools can do just that.