5 Design Elements for Creating Laguna Pools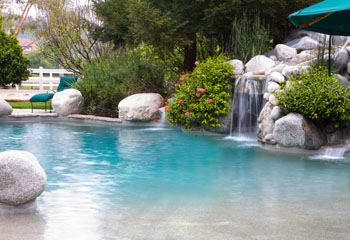 Lagoon, or laguna, style pools are beautiful additions to a backyard. They are an ideal way for creating your own oasis. Laguna pools should be made to seem natural. There are several design elements you can utilize to achieve a stunning laguna style pool.
Shape
Laguna style pools are freeform pools, but often have more dramatic curves to their shape. The shape should be both natural and organic to achieve that true lagoon feel.