5 Cinco de Mayo Pool Party Ideas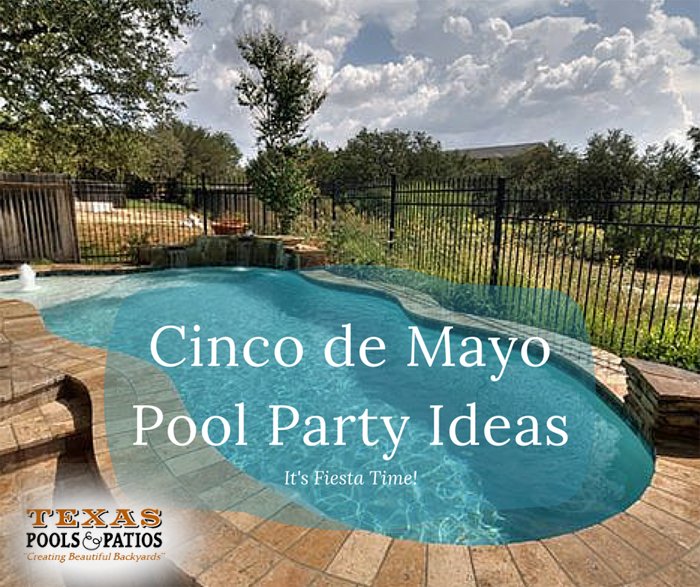 Tired of your usual pool party ideas? Why don't you try something festive and creative? This May, celebrate Cinco de Mayo with a twist. Instead of going out to street parties, you can opt to stay at home, decorate your backyard and celebrate the event by the pool with tacos and margaritas.
Cinco de Mayo is known for its colorful decorations and festive atmosphere. Every year, this event is widely celebrated in the United States as part of welcoming and acknowledging the Mexican heritage and culture.
Here are five Cinco de Mayo pool party ideas you can enjoy for your party:
1. Decorations
There is no denying Cinco de May is festive, cheerful, and colorful. Decorate your backyard with colorful buntings, balloons and lanterns. You can hang streamers full of colored tissue paper flowers.
Add replicas of palm trees and cactus. You can have them floating on top of the pool. Line up the edge of the pool with lounge chairs and cabanas.
2. Dress for the party
Since this is a pool party, you can maintain the look and feel of the celebration by wearing colorful swimsuits with matching ponchos as cover ups. Top it off with a big, colorfulsombrero.
3. Play the music
Set the mood with the right kind of music. You can use your own playlist of up-beat music or choose from a wide list of Cinco de Mayo music tracks.
4. Food and Beverages
Your Cinco de Mayo party won't be complete without your Mexican banquet. You'll never go wrong with a plate of nachos, tacos and burritos. Quench your thirst with margarita and sangria. Remember to use plastic or paper cups and utensils for safety around the pool.
5. Games
For added fun, set up some games to keep your pool party alive and kickin'! You can probably start with a taco-eating contest.
For more fun pool party ideas, please visit and follow our Pinterest board!