5 Fun Austin and San Antonio Pool Features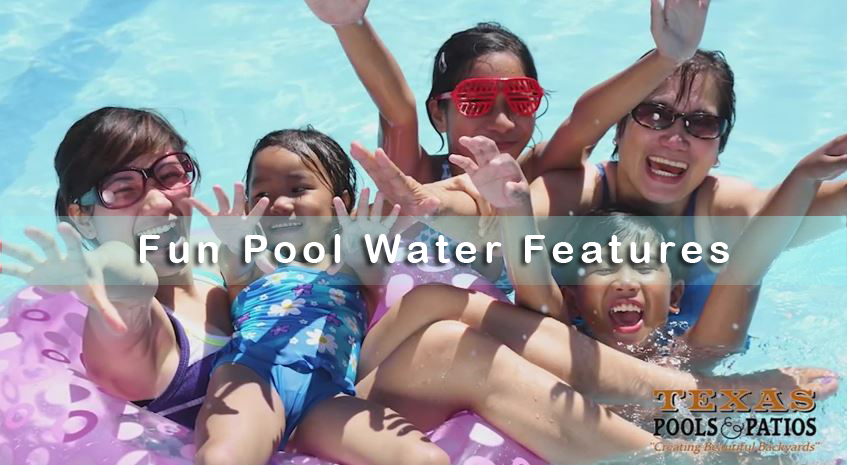 Most homeowners desire swimming pools as a place for recreation and fun family gathering. There are several awesome pool features that can up the magic factor of any swimming pool. These are a few of our recommendations!
Slides
Kids love slides. They love the whoosh of speed and splashing into the water at the end. It's like having your own private water park!
Diving Boards
Diving boards are one of the most iconic pool features, but in recent years diving rocks and jumping walls have also become popular. Providing hours and hours of fun, these features are a great way to build kids' water confidence.
Spas
A spa is another wonderful feature most pool owners can benefit from. Perfect for relaxation at any time, a warm spa lets your family enjoy your pool area year-round.
Waterfalls
Moving water provides many benefits for children and adults. The sound of falling water creates a calming and soothing environment. Waterfalls are also a fun place for kids to splash and play.
Volleyball Net
What could be more fun than combining the joy of water play with a beloved team sport? Easy to set up and take down, a volleyball net can serve as an entertainment and exercise venue for the entire family.
Bubblers
Adding bubblers to your pool design creates another fun attraction in your swimming pool. Not only do bubblers look great, kids never get tired of playing in them! Consider installing them in shallow tan ledges to create a perfect play environment for smaller children. These are just a few of the many pool features available to make your pool more exciting. Discuss them with your family to decide what will fit your dream pool best! For more cool pool features, please visit our showroom or
contact us today
.